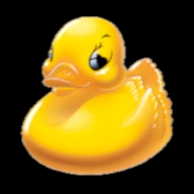 Many a moment have been spent by various contributors of this website, namely the great Grendel himself, in fixing errors committed by those who are entirely too silly to learn basic markup tags for links.

The scary thing is that most of you gallant offenders try to compensate for this lack of not being dumb by instituting some veiled attempt at forum delimiting code. No more, says I! Herein will you find the key to all that you desire, or at least something that makes us smack our heads in frustration a tad less.



HOW TO CREATE A LINK USING HTML



Item One: The Anchor Tag

The anchor tag is the root basis for creating a link. It says to the browser, "O hay, you remember where I am, being an anchor and all, and you go check out this page that I'm linking." It is because of this that you can click back after clicking a link and the browser knows what page to display.

Item Two: The Hypertext REFerence

The hypertext reference, or href, says to the browser, "Why hello there! This is where we'll be traveling today!" In short, it is the page to which the link points. Combining these two ideas is some markup that looks like the following:



<a href="yourlinkhere.html" target="_blank">



Note: The purpose for the angle brackets, < and >, is to delimit the markup from plain text. They let the browser know what is HTML and what is not. The equal sign and the quotation marks are common ways to identify and specify a variable. In our case, where the link is going.

Item Three: Naming And Closing The Anchor

So, after you've opened the anchor, provided a hypertext reference, and specified where you want the link to go, you need to name the link and close the anchor tag. The link name is what will be displayed by the browser when it reads the link markup. This value is specified between the opening and closing anchor tags. To close the anchor tag, simply issue another anchor tag but with a forward slash in front, like thus:



<a href="yourlinkhere.html" target="_blank">Your Link</a>



More goodies on HTML can be found at HTML Goodies.