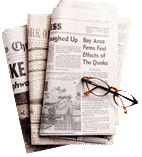 Shamelessly ripped from the pages of Slashdot...

The following link was posted with some pretty damning evidence (or lack thereof) that Lokitorrent.com was really sued by the MPAA. Apparently, the guy that owned the domain paid off the MPAA with some trifling settlement, then ran with the money donated to his "legal fund"... weird, wild stuff.

Read more on the story, here.