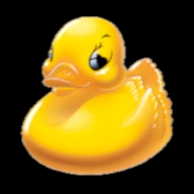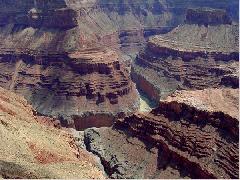 Well, the time has arrived. Jennifer and I are loaded up and will start heading toward Flagstaff, Arizona today. We'll be stopping at Palo Duro Canyon along the way, then we'll stop by Bluewater Lake State Park near Continental Divide, NM. The next day we'll push on to the cabin we've reserved with Corey (Mackieman). We'll kick it old skool for a week and visit the Grand Canyon, Meteor Crater, one of the nation's largest observatories, Petrified Forrest and other notoable locations.

After Flagstaff and seeing all the sites within sane driving distance, Jennifer and I will drive south to Summerhaven, AZ atop Mt. Lemmon where we'll meet up with the Tucson Amateur Radio Club for the annual ARRL Field Day.

After Mt. Lemmon, we'll head west into New Mexico to stay at Aguirre Springs near Las Cruces, NM. The next day we'll head to Alamogordo to see the dunes at White Sands and visit Cloudcroft before driving on to Carlsbad to see the giant caverns and bazillions of bats. whew! still not done...

We'll attempt to climb Guadalupe Peak (highest point in Texas) after we've crossed back into Texas, then drive down to Fort Davis to see UT's big observatory there and swim at nearby Balmorhea Springs swimming pool. At that point we'll be at a crossroads as to whether or not we want to try to go south to Big Bend for one last grand view or head back to Longview by way of Enchanted Rock.

I'd hotlink all of these locations, but that'd take forever and you know how to use Google.
I'll check in periodically whenever I get wifi, now that the world has our literary you'll know where to see search parties...

Grendel sez: See you soon Mackieman, good day!