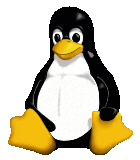 Is SCO "smoking crack"? In this hard-hitting interview with eWEEK, Linux creator Linus Torvalds disputes SCO's evidence of illegal Unix System V code in the open-source OS.

In a related anti-SCO attack, the Samba projects leaders voice their disapproval of SCO's stance against the GPL in this public statement.

update : Oh, the only reason we're posting this is because IBM told us to ...according to SCO.